Mini Train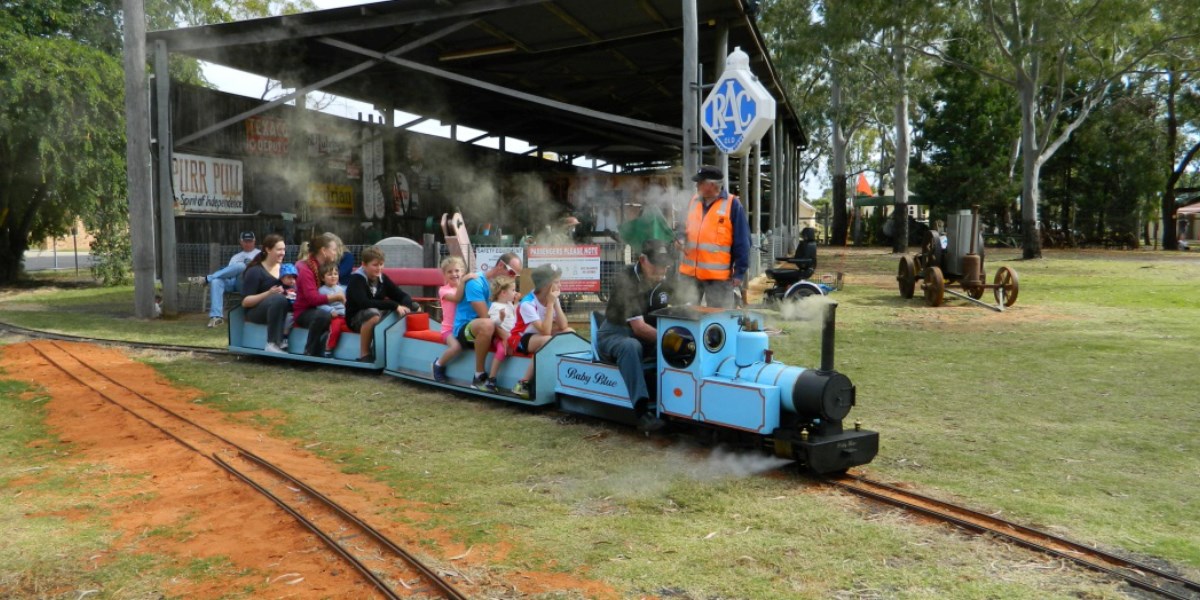 Baby Blue - coal steam train
Chinchilla Mini Rail is operated by a group of volunteers who meet regularly for the enjoyment of building, modifying and maintaining the mini trains and tracks.
It is a 7 1/4" gauge track, approximately 400m in length, and located in a park-like setting of the Chinchilla Museum, meandering the perimeter of Grounds.  Passengers take in the view of some of the memorabilia at the museum while enjoying their ride.
The skills of the members are many and varied and include mechanical, welding, steam and electrics.  These skills are well used in the development of ideas, innovation and experimental engineering, with the focus being on engines/locomotives, carriages, rolling stock and also track design and modifications.
Volunteers are kept busy maintaining the 4 locomotives (2 combustion, 1 steam & 1 electric), rolling stock, carriages and track.
The members of the Group and Museum are excited by the recent acquisition of a new electric locomotive.  This has created much interest from members of the public also.
Regular public running days are held on a monthly basis and are always well supported by the public.  The steam train in particular is very popular with children and adults alike, as they are able to observe the fire in the fire box and watch as the operator shovels in the coal.  The trains are also run at other times throughout the year - functions such as Australia Day, Museum Open Days and other public events held on the grounds.  Members of the community are also welcome to hire the trains for private functions, eg. birthday parties.
People of all ages can enjoy riding on the Mini Trains and will experience an overview of the Museum Grounds.
Young or old, everyone is welcome to come along and have a chat to the friendly volunteers who are always happy to discuss and explain the workings of the trains.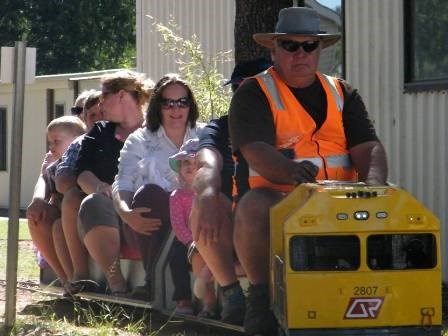 Mini Train
The train runs on the 1st Sunday of most months. 
Time 10am - 1pm
Check our Facebook page for times.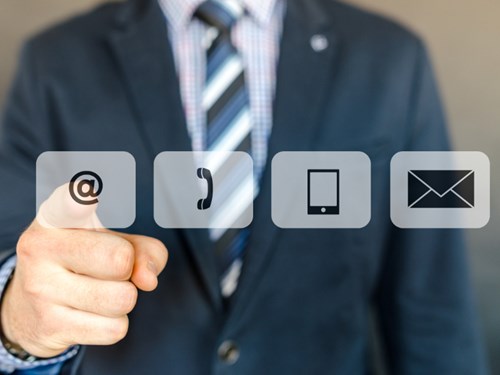 17-33 Villiers Street
Chinchilla
Queensland 4413
Australia
Phone 07 4662 7014
Email. Contact Us